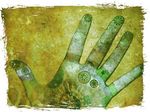 Relaxation Swedish Massage   $75.00 (approx 55 minutes)  $40.00 (approx 25 minutes)
 The goal, or intention, of relaxation massage is to reduce stress, relax muscles, diminish pain, move body fluids (such as blood and lymph) to nourish cells, help remove waste products and promote overall well being.
Therapeutic Swedish Massage with ETPS   $85.00 (approx 55 minutes)  $45.00 (approx 25 minutes)
Swedish massage uses five styles of long, flowing strokes to massage. The five basic strokes are effleurage (light touch), petrissage (kneading), tapotement (rhythmic tapping), friction (compression), and vibration. Swedish massage has shown to be helpful in reducing pain,and joint stiffness. It is also a wonderful tool of relaxation.
Electro Therapeutic Point Stimulation (ETPS) uses a non-invasive tool to apply concentrated low-frequency stimulation to acupuncture points, motor/trigger points and contracted motor bands. This small unit has an enhanced point finder that makes it easy to use to treat chronic and acute soft tissue pain. This combination of modern electrotherapy technology and ancient philosophies can provide synergistic therapeutic results to those who suffer.
Deep Tissue Massage 60 min $85.00 90 min $135.00
Deep tissue massage targets the deeper layers of muscle and connective tissue. The massage therapist uses slower strokes or friction techniques across the grain of the muscle. Deep tissue massage is used for chronically tight or painful muscles, repetitive strain, postural problems, or recovery from injury.
LuminEssence Facelifting Massage™    $75.00 (approx 55 minutes) 
It is a combination of massage therapy, lymphatic drainage, and acupressure points to tone the muscle fibers to assist in regenerating collagen and elastin tissue which helps to tighten, tone and firm your skin while diminishing fine lines and wrinkles.The use of hot towels to help melt your stress away and the signature banana leaves to add to a treatment that will leave you grounded and glowing.This 60 minute pampering treatment includes massaging your head, neck, shoulders, arms, hands and feet for a full body experience.
Full Body LuminEssence FaceLifting Massage™    $110.00 (approx 80 minutes)
Same as above but adds 25 minutes  of  back and leg massage.
DELUXE Full Body LuninEssence Facelifting Massage™  (90 minutes)  $190.00
Adds a Diamond Dermabrasion Treatment  $65.00
Adds a 24 Karat Gold Anti-Ageing Treatment  $20.00
Bambo Massage (Bamboosage)

60 min – $85

90 min – $125
Bamboo sticks of various sizes work the varying shapes of the body. The sticks glide easily, working & stretching muscles, dissolving trigger points and melting away the pain and stress of the day.
Aromatherapy Massage    

​60 min – $85
Aromatherapy massage is massage therapy with the addition of one or more scented plant oils called essential oils to address specific needs. The massage therapist can select oils that are relaxing, energizing, stress-reducing, balancing, etc. One of the most common essential oils used in aromatherapy massage is lavender. Aromatherapy massage is particularly suited to stress-related conditions or conditions with an emotional component.
Essential Energy Massage™    $95.00 (approx 70 minutes)
This is a treatment where a series of essentials oils are dropped on the back to create a calming of the central nervous system, combined with massage and energy work to align the energy centers of the body. Essential Energy massage is a  healing technique using pure essential oils. This treatment combines aromatherapy, massage, tuning forks and moist heat to create healing and cleansing through structural and electrical alignment to the body. The purpose of the therapy is to bring total balance, harmony, and over all well being.
Chakra Balancing with Massage & Tuning Forks   $70.00 (approx 55 minutes)  $40.00 (approx 25 minutes)
Like adjusting a piano, your body can be tuned to achieve optimal physical balance. Tapping two tuning forks will instantaneously alter your body's biochemistry and bring your nervous system, muscle tone and organs into harmonic balance. In seconds … your body enters a deep state of relaxation. Feeling centered, your mind will be at peace..
Couples Massage  
60 minutes   $170.00 Swedish    $180.00 Deep Tissue

Enjoy all the benefits of a relaxing massage while spending time together receiving side by side massage. Though you are both together, you can customize your own massage to your needs by choosing from our massage menu.

 
Cold Laser Therapy (15 minutes)——————-$25.00
The TQ Solo is the only hand held portable device with
exclusive Multi Radiance Technology™. Multi Radiance
Technology™ utilizes 4 proven radiances to give your body
the ultimate environment for relieving pain: a super pulsed
laser, infrared light, red light, and a static magnetic field.
Add  Hot Stones ,  Essential Oils or Tuning Forks to any treatment    $15.00
Mobile Massage Available

Gift Certificates are Available