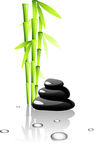 I have been the recipient of many massages. Ellie stands out as an expert in her field. Ellie is an intuitive provider. She understands what her clients need as soon as they walk in the door. The LuminEssense facial massage is sheer heaven. The results are visibly noticeable for a solid 5 days and beyond. Her work with essential oils, tuning forks, and nerve stimulation techniques place her in a category of talented and truely progressive therapists. Her professional manner can calm even the most stress ravaged soul. My choice for the most talented massage therapist would be Ellie Sandler. I am definitely well "kneaded" when I experience her massage.  gayle crabtree-pergoli
"Ellie is a great massage therapist!  My whole family has had massages by Ellie and I enjoy her facials too!"    Tina Crumpacker
 Dear Ellie:
Just a note to tell you what a pleasure it is to receive your services and how wonderful I feel and look after every treatment.I'm not certain you are aware, but I am also a massage therapist.  I have no training in your lovely facial treatments or tuning forks, but was amazed at the results.  My face not only felt wonderful, but looked younger and more radiant. My shoulder felt the attention of the tuning forks in treatment and after. I could feel an opening all the way down my arm into my fingers!   In fact, I will be looking for training in both of these modalities when you offer them. As I was made aware in massage school, benefits from massage can be best received when treatments are had on a regular basis.  Ellie, I look forward to regular visits.Many thanks for your professional, enjoyable, and beneficial services.
Rita Bowles
After more than a year of daily stress, I felt like a walking raw nerve not to mention I looked awful!  One treatment from Ellie and I literally got off the table feeling put back together.
The facelift massage should be part of everyone's health regimen and surely will be part of mine!  3 days later I am still being told how "refreshed" I look!  A friend of mine came over last night I hadn't seen in a while and I could tell she was wondering if I had done some "work"!  I'm telling everyone!
Thank you, thank you, thank you Ellie!  You gave me the lift I needed and I cannot wait to come for another!
Anita Cereceda
Ft.  Myers Beach